The Open Scroll - Home
11 For the grace of God has appeared, bringing salvation to all men, 12 instructing us to deny ungodliness and worldly desires and to live sensibly, righteously and godly in the present age, 13 looking for the blessed hope and the appearing of the glory of our great God and Savior, Christ Jesus, 14 who gave Himself for us to redeem us from every lawless deed, and to purify for Himself a people for His own possession, zealous for good deeds.
Titus 2:11-14
New additions to this site include, Our Lady of the Nations and The Sign of the Queen of Heaven. There is a worldwide phenomena where the Mary venerated by the Vatican is drawing everyone to herself and uniting them together - and this extends way beyond Catholicism. A related study that is also new is titled, Our Lady of the Olympics. I document the hidden agency of Mary in the wildly popular Olympics. As Mystery Babylon the Great comes to maturity, her ecumenical work prepares the world for when she will direct us to her son, whom the Papal False Prophet beast will baptize in an Antichrist anointing.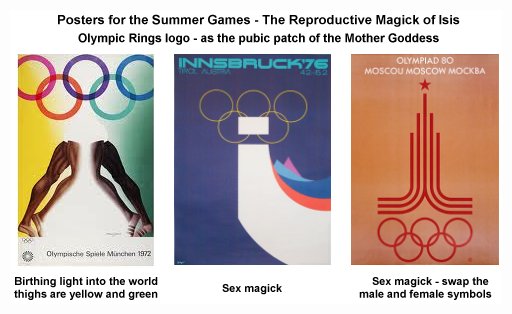 Another new addition is a study titled, The Dark Secret of the Eucharist and the Rite of Communion, which was formerly part of a larger work, When Will the Lawless One be Revealed? (The Sign for the Bride - Part 2). Another new study split off that same work is The Sign of the Crossed Comets Hale-Bopp and Hyakutake.
so that no advantage would be taken of us by Satan, for we are not ignorant of his schemes.
2 Corinthians 2:11
Behold, I send you out as sheep in the midst of wolves; so be shrewd as serpents and innocent as doves.
Matthew 10:16
Video
My YouTube Channel (aka 17Stormy17) | YouTube search for "17Stormy17"
23 Search me, O God, and know my heart: try me, and know my thoughts: 24 And see if there be any wicked way in me, and lead me in the way everlasting.
Psalm 139:23-24
Before I was afflicted I went astray, but now I keep Your word.
Psalms 119:67
My soul yearns for you in the night; in the morning my spirit longs for you. When your judgments come upon the earth, the people of the world learn righteousness.
Isaiah 26:9
Seek Yahweh, all you humble of the earth who have carried out His ordinances; Seek righteousness, seek humility. Perhaps you will be hidden in the day of Yahweh's anger.
Zephaniah 2:3